Posted on January 15, 2013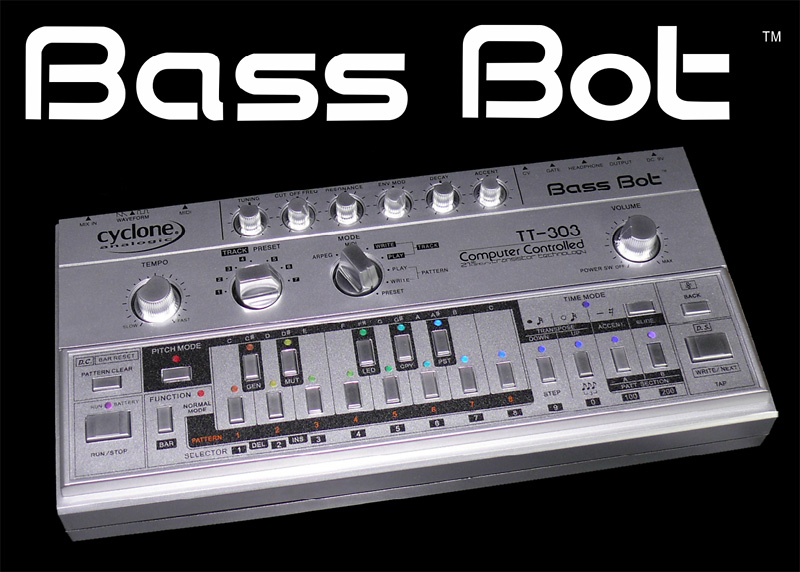 The TT-303 Bass Bot is has arrived! It is a full on replication of Roland's epic TB-303 Bassline Generator.  And it sounds legit. This replication of the Roland TB-303 is innovative, respective to the original sound and look, and far more practical in it's price and features for the modern day man in need of acid, techno, and electro bassline squelch! 

Some notable differences from the original 303:
Multi-colored LED's 

The sequencer uses classic step-entry programming

Stores up to 224 editable patterns

224 bot-generated preset (non-editable) patterns

Holds 7 songs of up to 127 bars 

Everything is stored in onboard flash memory - which means it will stay there when you turn the unit off.

Includes an arpeggiator function

Has MIDI! (as opposed to the DIN Sync in the original 303 thank goodness)



More info and purchasing can be found HERE. Or under Cyclone Analogic in our manufacturers section.